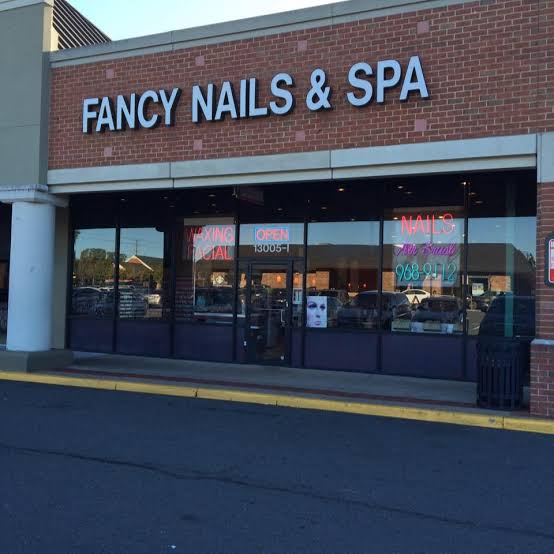 "Indulge in Luxury at Fancy Nails & Spa: A Relaxation Oasis"
Fancy Nails & Spa: The Name That Speaks of Opulence and Elegance
When it comes to self-care and pampering, few experiences can compare to a visit to Fancy Nails & Spa. This haven of luxury and relaxation has become a household name among beauty enthusiasts seeking the ultimate in nail and spa treatments. At Fancy Nails & Spa, every client is treated to an experience that is as opulent as it is rejuvenating.
A Lavish Setting That Sets the Mood
The moment you step into Fancy Nails & Spa, you are transported into a world of sophistication and elegance. The salon's interior design is nothing short of exquisite, with plush seating, tasteful décor, and a soothing color palette that immediately puts you at ease. The ambiance at Fancy Nails & Spa is carefully curated to create an atmosphere that is both inviting and indulgent.
The attention to detail is evident in every aspect of the salon's design, from the soft, ambient lighting that bathes the space in a warm glow to the meticulously arranged floral arrangements that add a touch of natural beauty to the environment. The result is a setting that is as luxurious as it is comfortable, making it the perfect backdrop for a day of pampering.
Unparalleled Expertise in Nail Artistry
At the heart of Fancy Nails & Spa's allure is its commitment to excellence in nail artistry. The salon boasts a team of highly skilled and experienced nail technicians who are masters of their craft. Whether you're looking for a classic manicure or a show-stopping nail art design, the experts at Fancy Nails & Spa have the talent and creativity to bring your vision to life.
The range of nail services offered at Fancy Nails & Spa is nothing short of impressive. From elegant French manicures to intricate and avant-garde nail art, there is something to cater to every style and preference. The technicians take the time to consult with each client, ensuring that their nail design not only meets but exceeds their expectations.
An Oasis of Relaxation and Rejuvenation
While the nail services at Fancy Nails & Spa are undeniably top-notch, the spa aspect of the establishment is equally noteworthy. The spa menu offers a diverse range of treatments, each designed to provide the utmost in relaxation and rejuvenation. From soothing massages to invigorating facials, every service is performed with a level of expertise and care that is synonymous with the Fancy Nails & Spa name.
One of the standout features of the spa experience at Fancy Nails & Spa is the use of premium products and ingredients. Whether it's the nourishing skincare products used in facials or the aromatic oils employed during massages, clients can be assured that only the finest quality products are used in every treatment.
A Commitment to Cleanliness and Hygiene
In today's world, hygiene and cleanliness have taken on added importance. Fancy Nails & Spa recognizes this and has implemented stringent sanitation protocols to ensure the safety and well-being of its clients. The salon goes above and beyond industry standards when it comes to cleanliness, employing hospital-grade disinfectants and regular sterilization of tools and equipment.
Clients can relax and enjoy their treatments with peace of mind, knowing that their health and safety are top priorities at Fancy Nails & Spa. The salon's dedication to maintaining the highest standards of cleanliness is a testament to its commitment to providing a safe and enjoyable experience for every visitor.
A Comprehensive Menu of Services
Fancy Nails & Spa's menu of services is as comprehensive as it is indulgent. From nail enhancements like gel and acrylic extensions to spa treatments such as body wraps and exfoliating scrubs, there is no shortage of options to choose from. Whether you're preparing for a special occasion, treating yourself to a spa day, or simply seeking some well-deserved relaxation, Fancy Nails & Spa has you covered.
For those in search of the ultimate pampering experience, the salon offers deluxe packages that combine a range of services into a single, blissful session. These packages are designed to provide a holistic and rejuvenating experience that leaves clients feeling refreshed, revitalized, and utterly pampered.
The Personalized Touch of Fancy Nails & Spa
What sets Fancy Nails & Spa apart is its unwavering commitment to providing personalized service. Every client is treated as an individual with unique needs and preferences. The technicians take the time to listen to their clients, understanding their desires and tailoring treatments to match.
Whether you're a bride-to-be preparing for your wedding day or simply someone looking to unwind after a long week, the team at Fancy Nails & Spa will ensure that your experience is nothing short of extraordinary. It's this personal touch that has earned the salon a loyal clientele who return time and again for their beauty and relaxation needs.
A Taste of Luxury for Everyone
Fancy Nails & Spa believes that luxury should be accessible to all, and this ethos is reflected in its range of services and pricing options. While the salon offers opulent experiences, it also provides options that cater to a variety of budgets. This inclusivity ensures that everyone can enjoy a taste of luxury and indulgence at Fancy Nails & Spa.
For those seeking to share the experience of Fancy Nails & Spa with loved ones, the salon offers gift certificates that make for thoughtful and luxurious presents. Whether it's a birthday, anniversary, or a simple gesture of appreciation, a Fancy Nails & Spa gift certificate is a gift of relaxation and pampering that is always well-received.
The Future of Luxury and Relaxation
As Fancy Nails & Spa looks to the future, it remains committed to upholding its reputation as a destination for luxury and relaxation. The salon continues to innovate, introducing new services and treatments that reflect the evolving needs and desires of its clients.
The dedication to excellence, the personal touch, and the unwavering commitment to cleanliness and hygiene will always be at the core of Fancy Nails & Spa's philosophy. As the world changes, the salon will adapt to meet the challenges and seize the opportunities that come its way, ensuring that it remains a beacon of opulence and rejuvenation for years to come.
In conclusion, Fancy Nails & Spa is more than just a salon; it's a sanctuary of luxury and relaxation where clients can escape the demands of daily life and indulge in the finest nail and spa treatments. From its lavish setting to its expert nail artistry and spa services, Fancy Nails & Spa offers an experience that is nothing short of exceptional. For those seeking a taste of opulence and rejuvenation, Fancy Nails & Spa is the destination of choice.